My Blog
Posts for: July, 2017
By Image Dental
July 21, 2017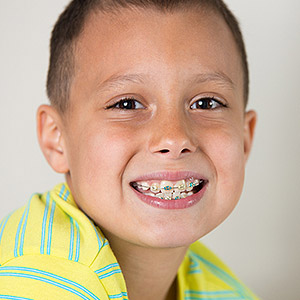 There are many new and exciting ways now to transform an unattractive smile into one you'll be confident to display. But not all "smile makeover" techniques are new — one in particular has been around for generations: using braces to correct crooked teeth.
Braces have improved the smiles (and also dental health) for millions of people. But as commonplace this orthodontic treatment is, it wouldn't work at all if a natural mechanism for moving teeth didn't already exist. Braces "partner" with this mechanism to move teeth to better positions.
The jawbone doesn't actually hold teeth in place — that's the job of an elastic gum tissue between the teeth and bone called the periodontal ligament. Tiny fibers extending from the ligament attach to the teeth on one side and to the bone on the other. In addition to securing them, the dynamic, moldable nature of the ligament allows teeth to move incrementally in response to forces applied against them.
To us, the teeth feel quite stationary (if they don't, that's a problem!). That's because there's sufficient length of the tooth roots that are surrounded by bone, periodontal ligament and gum tissue. But when pressure is applied against the teeth, the periodontal ligament forms both osteoblasts (bone-forming cells) and osteoclasts (bone-resorbing cells) causing the bone to remodel. This allows the teeth to move to a new position.
Braces take advantage of this in a controlled manner. The orthodontist bonds brackets to the outside face of the teeth through which they pass a thin metal wire. They attach the ends of the wire to the brackets (braces), usually on the back teeth. By using the tension placed in the wire, the orthodontist can control the gradual movement of teeth to achieve proper function and aesthetics. The orthodontist continues to monitor the treatment progress, while making periodic adjustments to the tension.
It takes time, but through this marvelous interplay between nature and dental science you'll gain a more healthy and beautiful smile.
If you would like more information on improving your smile with orthodontics, please contact us or schedule an appointment for a consultation. You can also learn more about this topic by reading the Dear Doctor magazine article "Moving Teeth with Orthodontics."
By Image Dental
July 06, 2017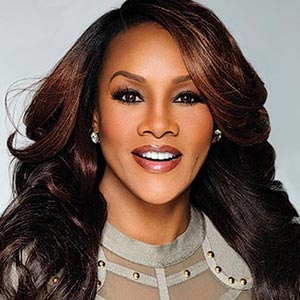 What's an actor's most important feature? According to Vivica A. Fox, whose most recent big-screen role was in Independence Day: Resurgence, it's what you see right up front.
"On screen, your smile and your eyes are the most inviting things that bring the audience in" she said. "Especially if you play the hot chick."
But like lots of people, Vivica reached a point where she felt her smile needed a little help in order to look its best. That's when she turned to a popular cosmetic dental treatment.
"I got veneers years ago," Ms. Fox told Dear Doctor magazine in a recent interview, "just because I had some gapping that probably only I noticed."
What exactly are dental veneers? Essentially, they are thin shells of lustrous porcelain that are permanently attached to the front surfaces of the teeth. Tough, lifelike and stain-resistant, they can cover up a number of defects in your smile — including stains, chips, cracks, and even minor spacing irregularities like the ones Vivica had.
Veneers have become the treatment of choice for Hollywood celebs — and lots of regular folks too — for many reasons. Unlike some treatments that can take many months, it takes just a few appointments to have veneers placed on your teeth. Because they are custom made just for you, they allow you to decide how bright you want your smile to be: anywhere from a natural pearly hue to a brilliant "Hollywood white." Best of all, they are easy to maintain, and can last for many years with only routine care.
To place traditional veneers, it's necessary to prepare the tooth by removing a small amount (a millimeter or two) of its enamel surface. This keeps it from feeling too big — but it also means the treatment can't be reversed, so once you get veneers, you'll always have them. In certain situations, "no-prep" or minimal-prep veneers, which require little or no removal of tooth enamel, may be an option for some people.
Veneers aren't the only way to create a better smile: Teeth whitening, crowns or orthodontic work may also be an alternative. But for many, veneers are the preferred option. What does Vivica think of hers?
"I love my veneers!" she declared, noting that they have held up well for over a decade.
For more information about veneers, please contact us or schedule an appointment for a consultation.